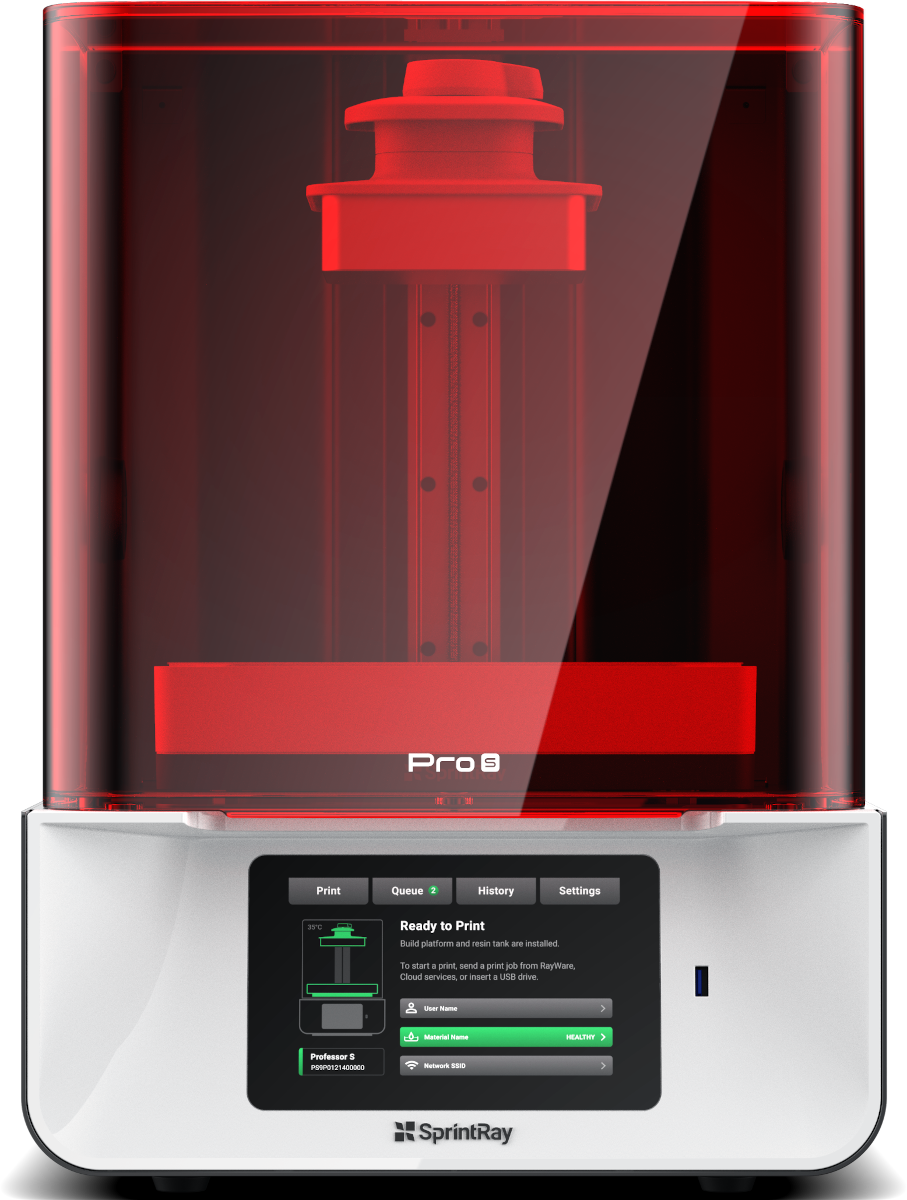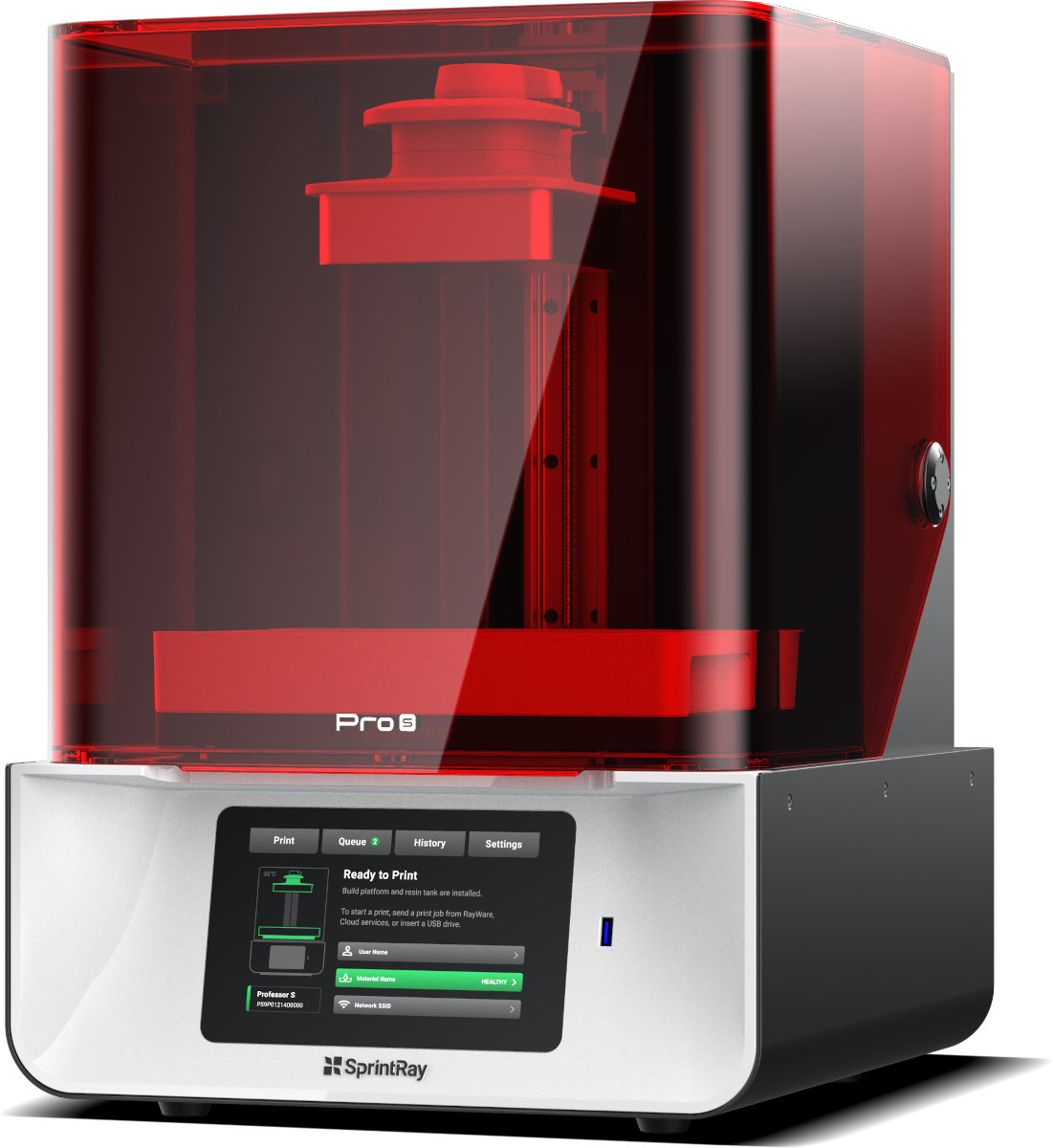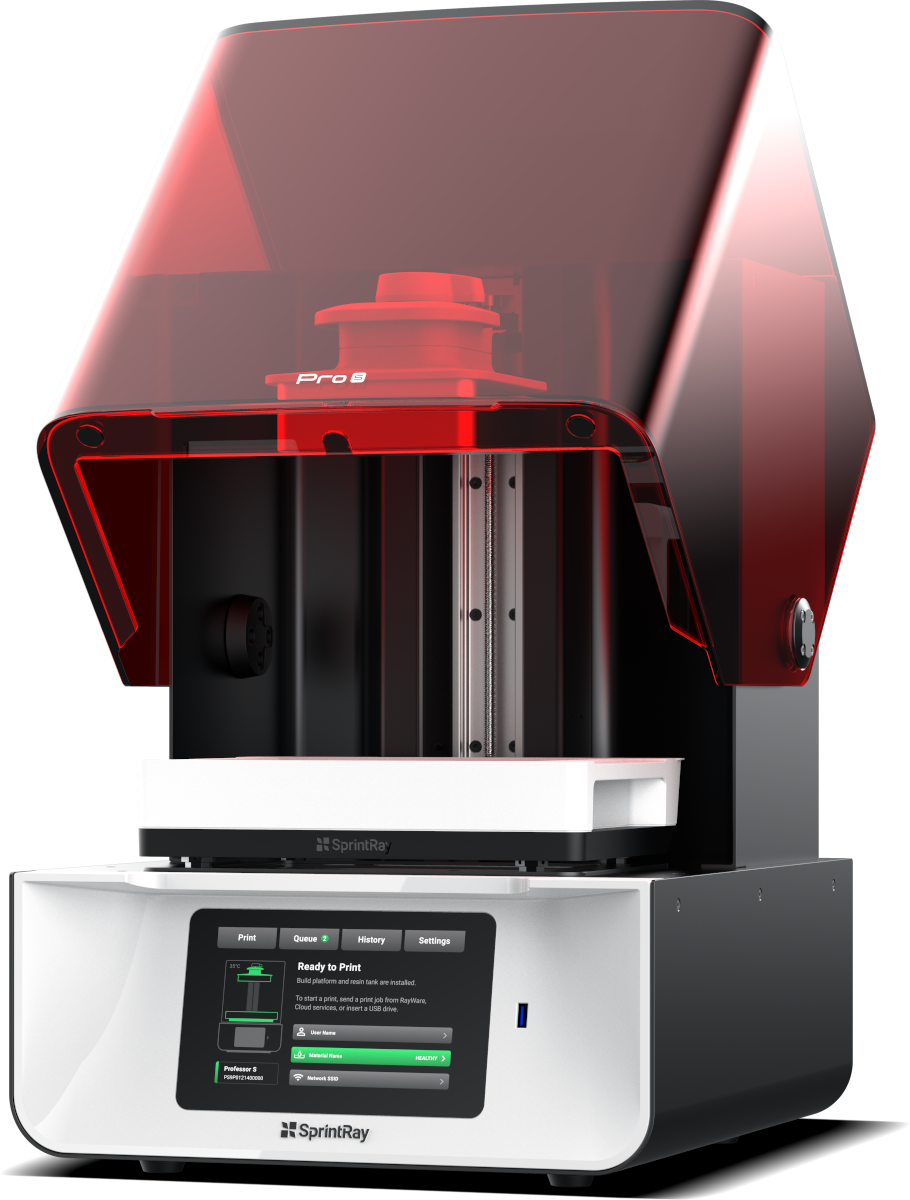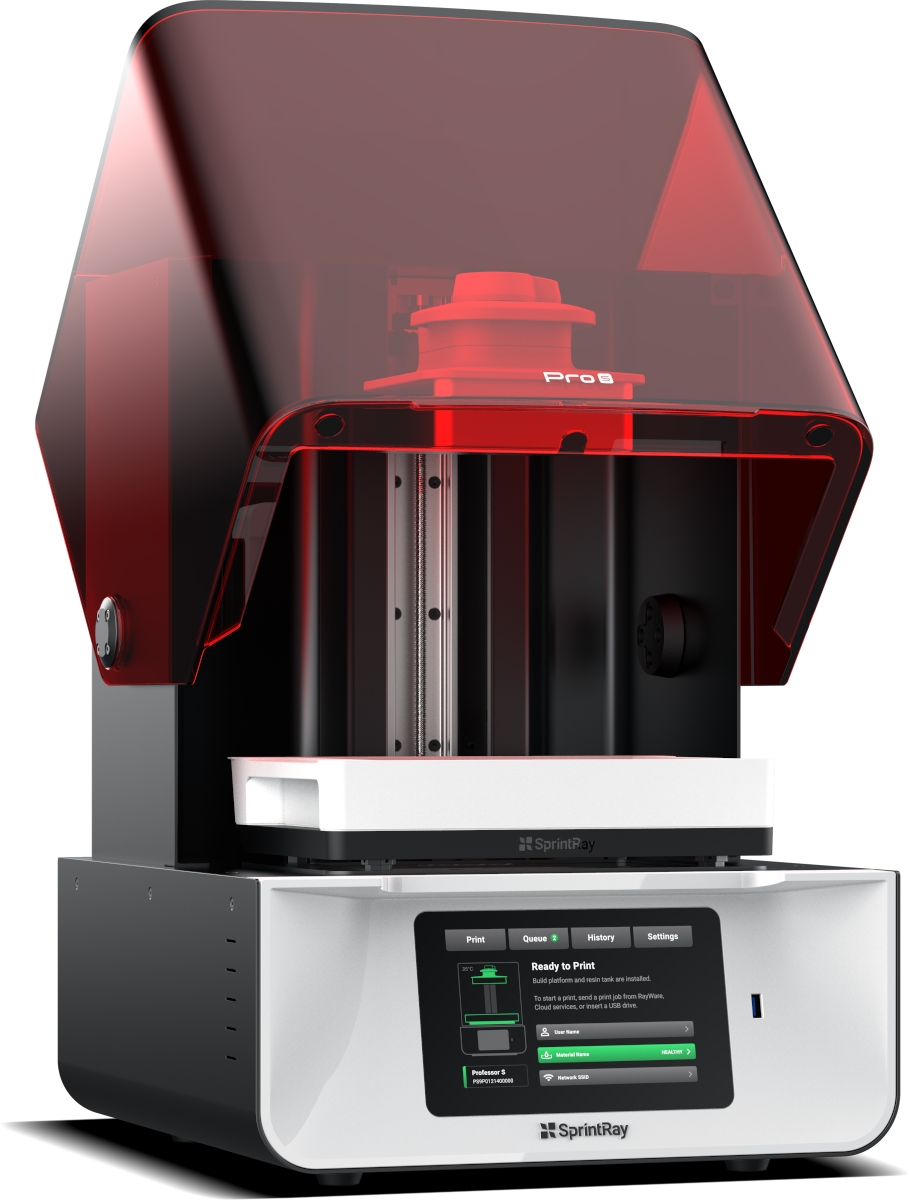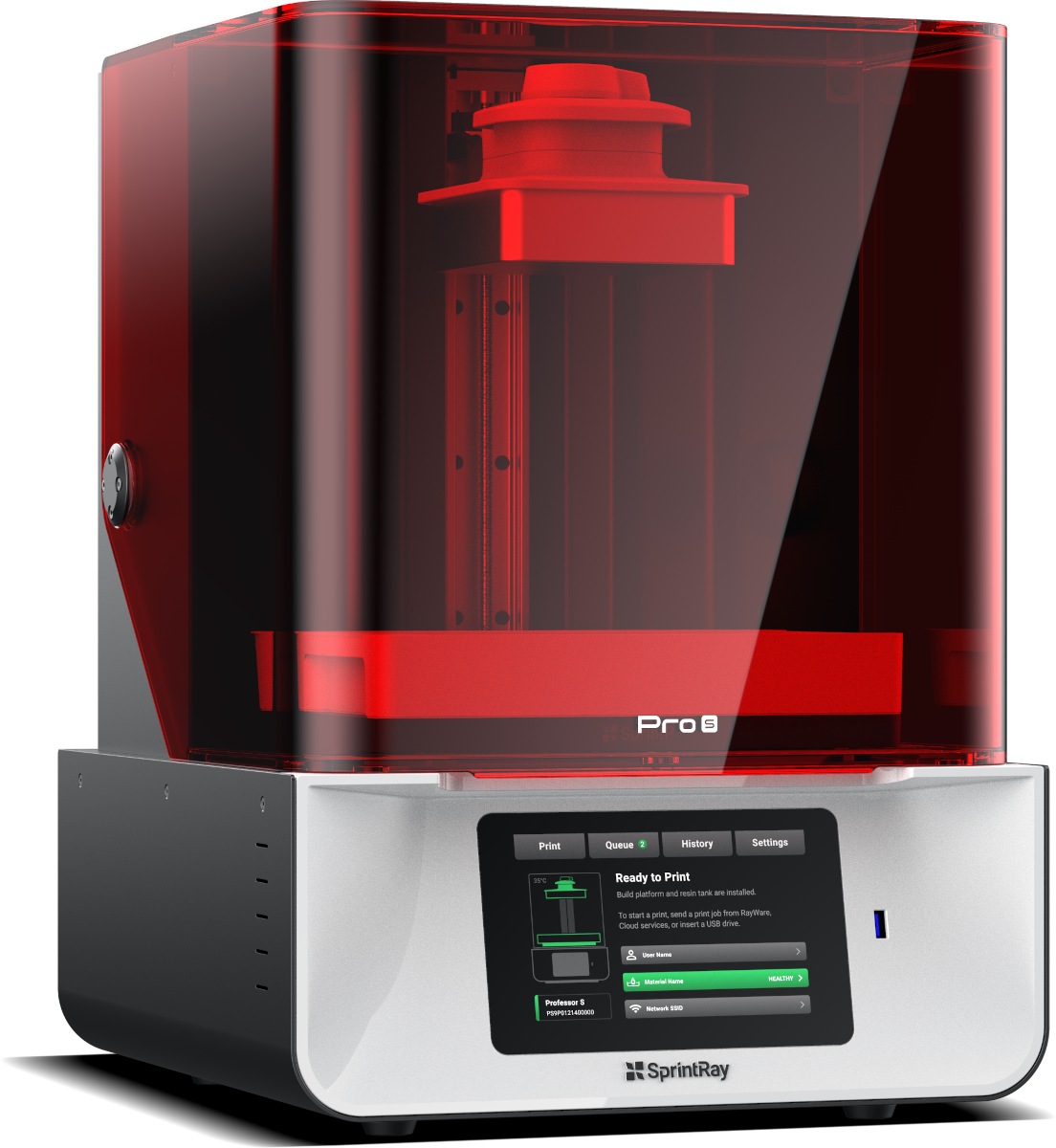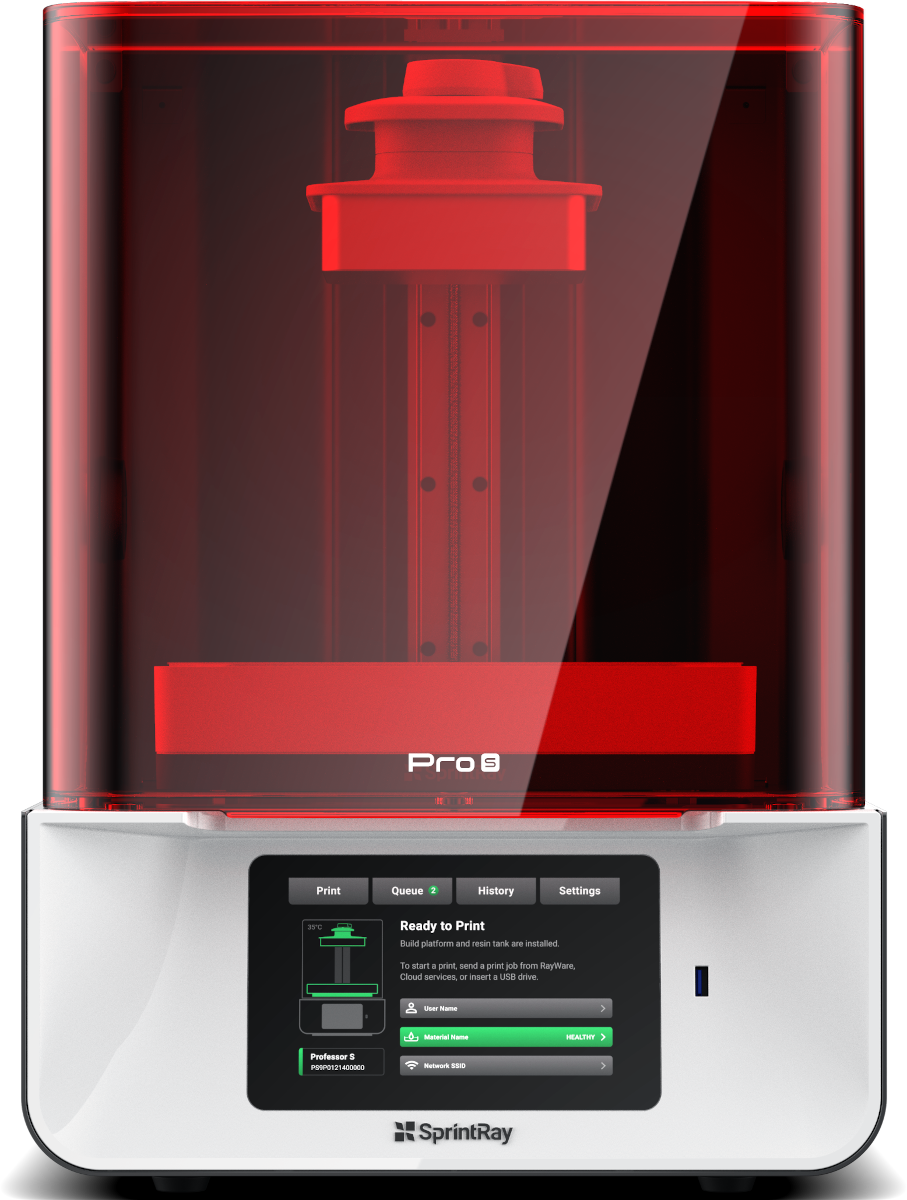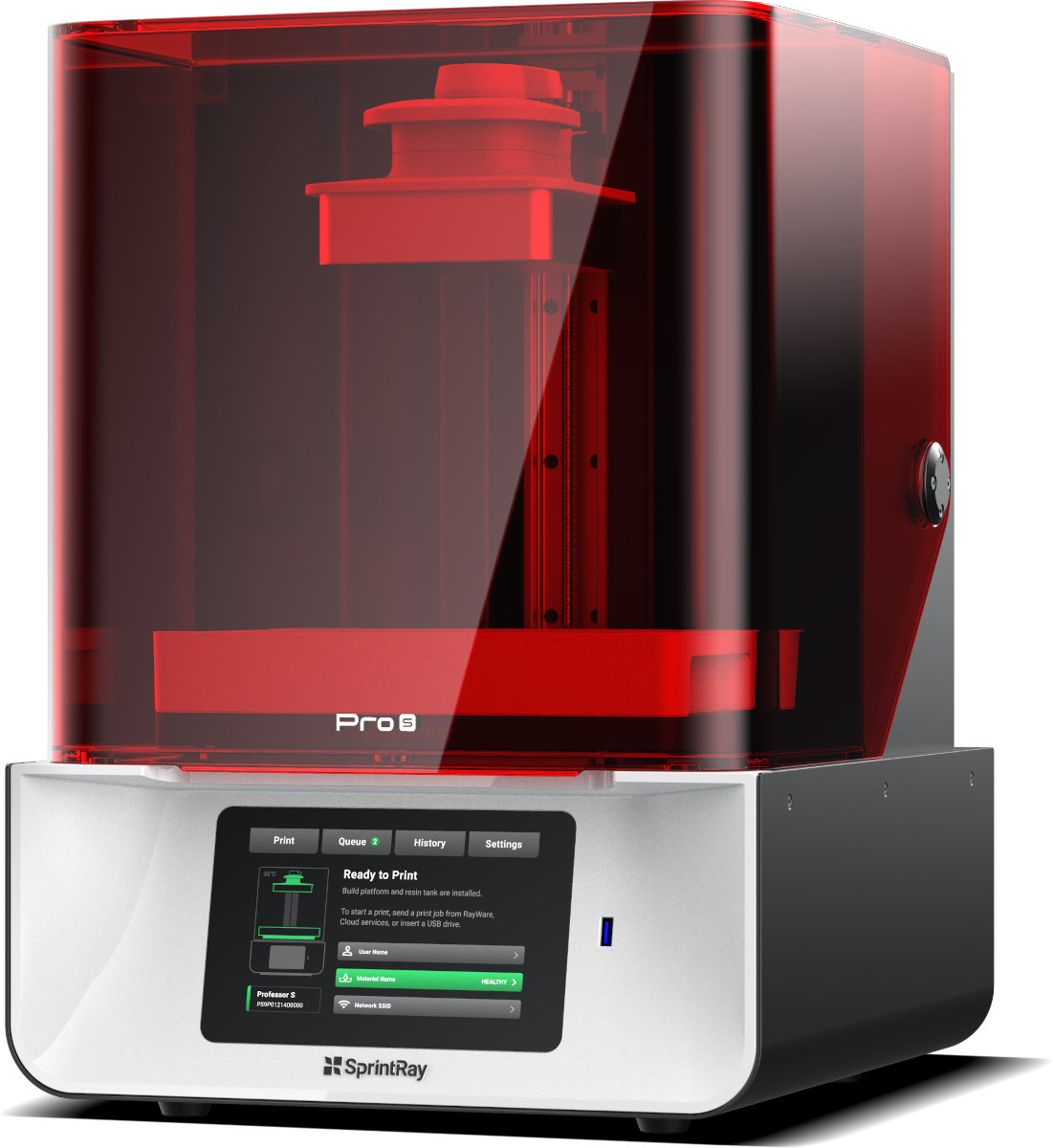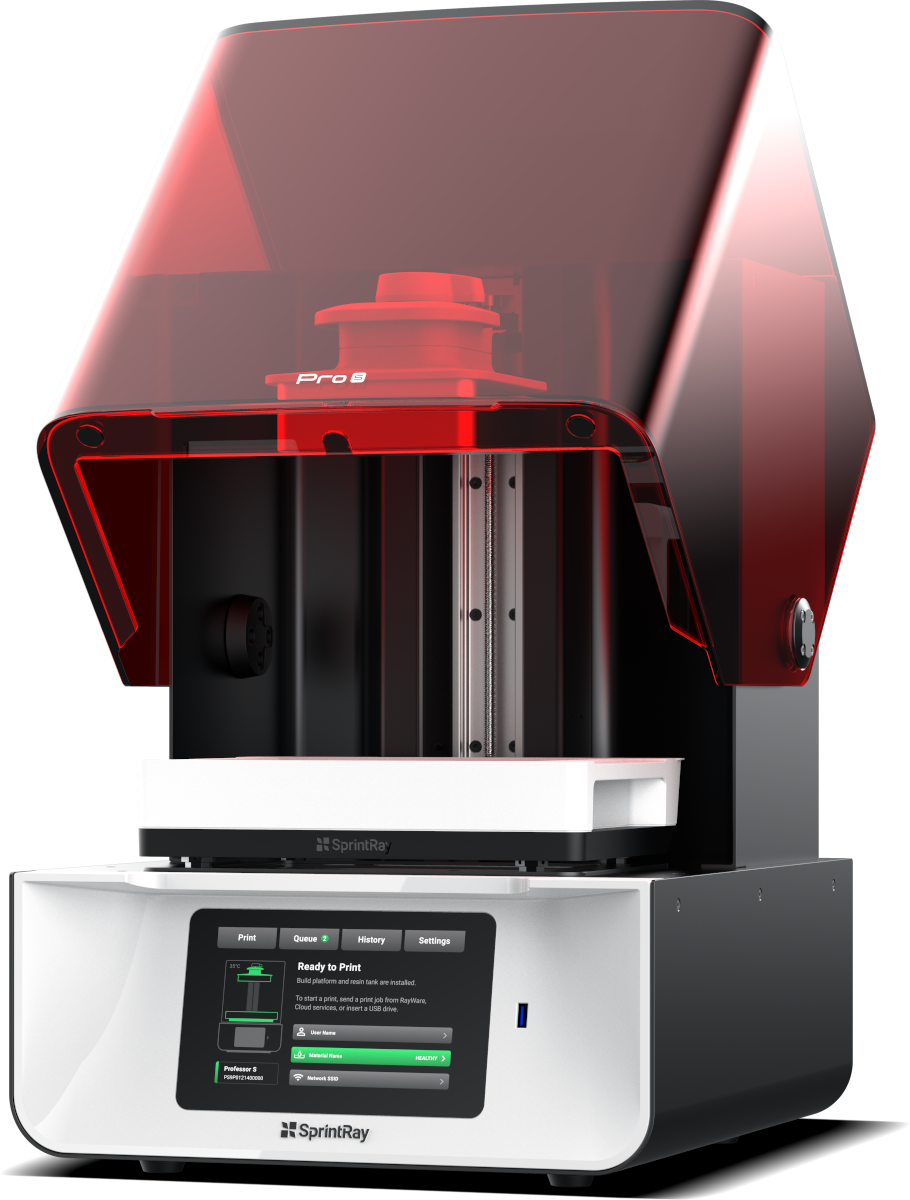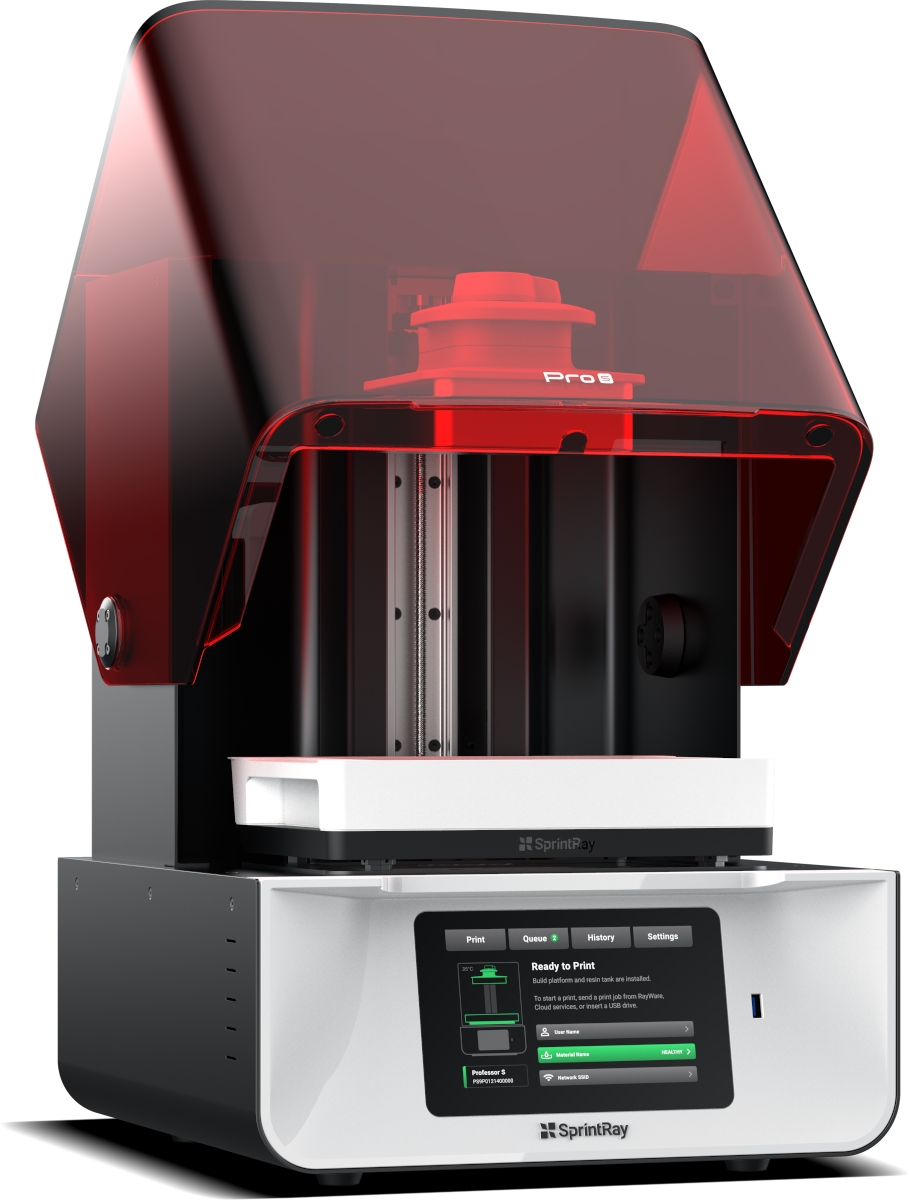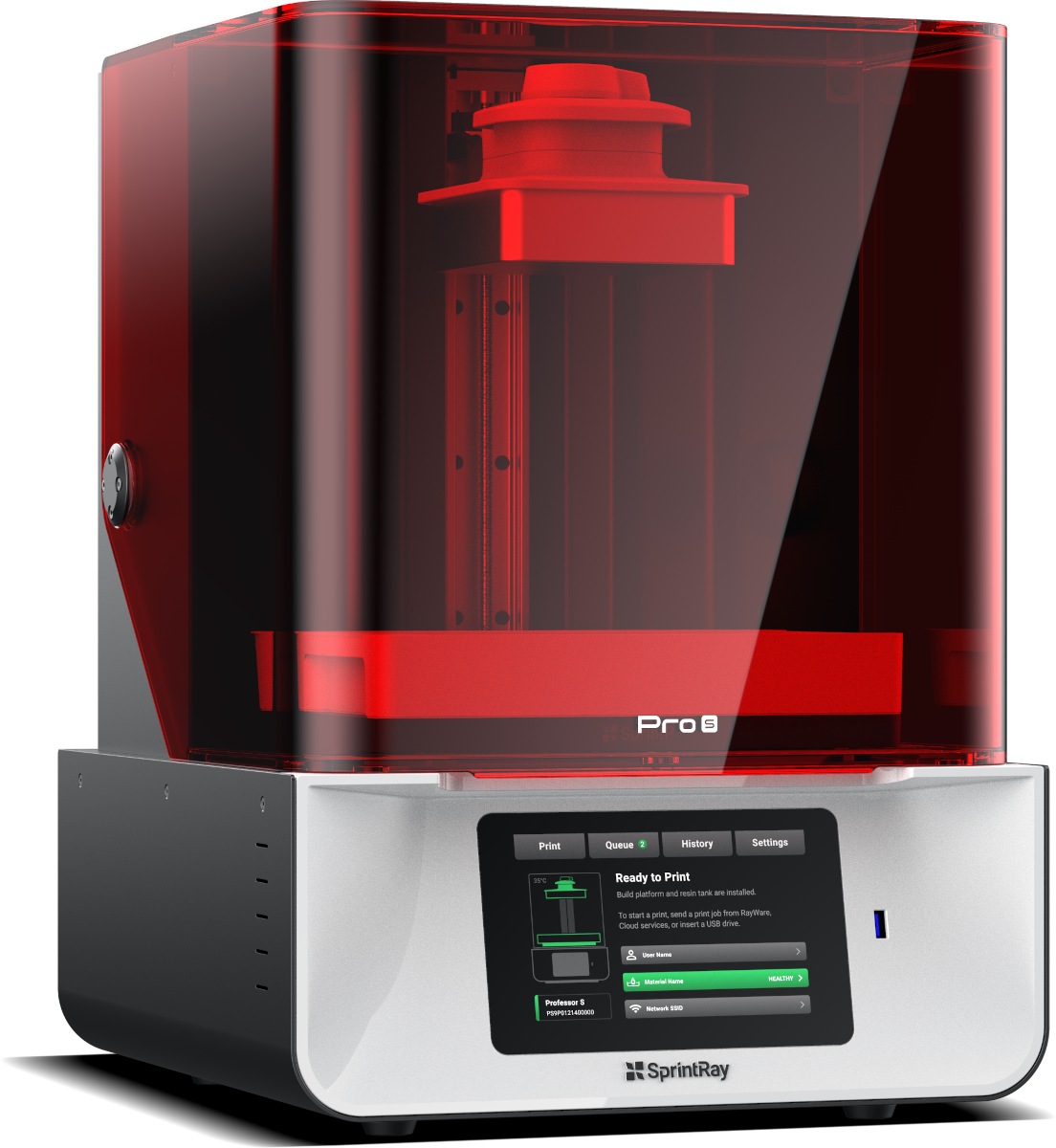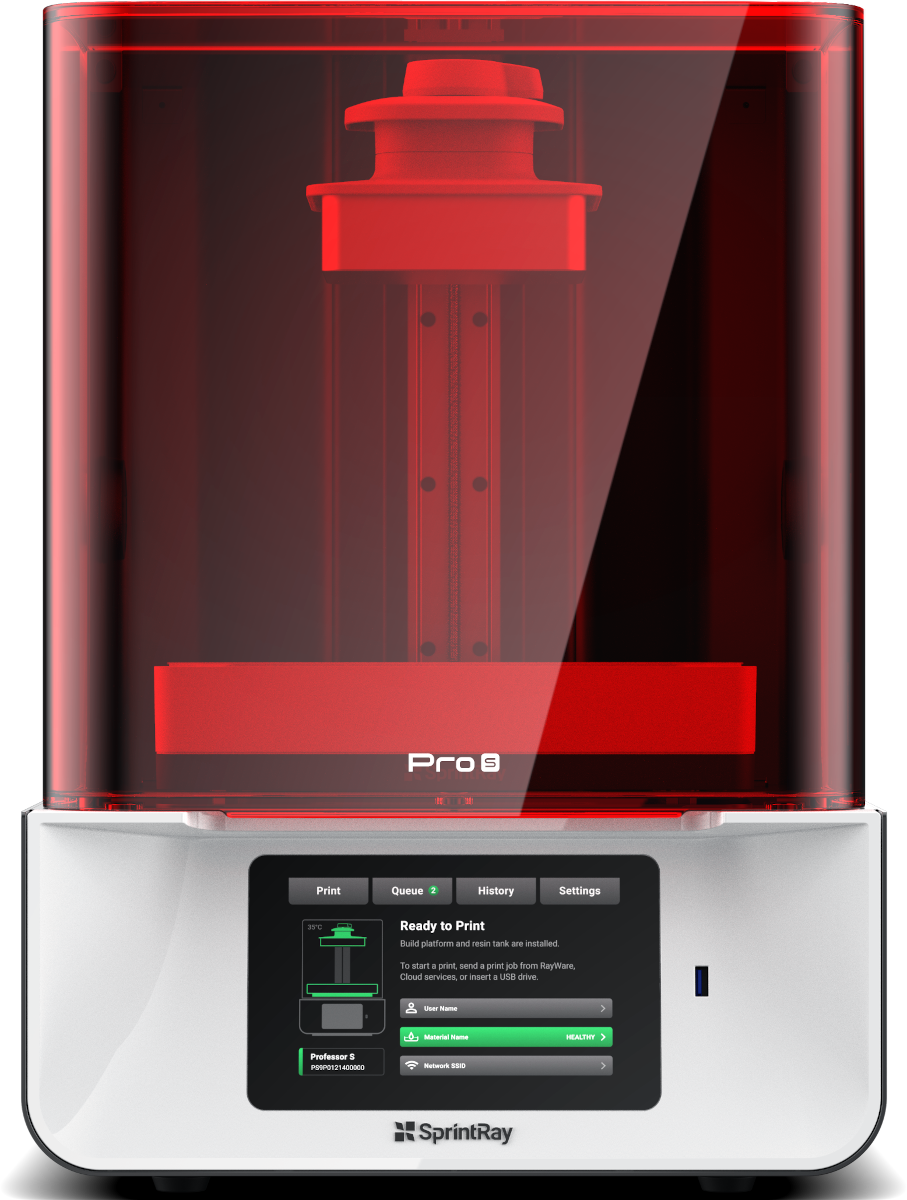 Pro 55S 3D Printer
SRI-0102016
$9,495.00
SprintRay Pro55 S makes it easy to 3D print in your office. Intelligent sensors, robust onboard computers, and consumables tracking mean you can plug anyone into the 3D printing workflow at any time. Building on the industry-leading throughput, accuracy, and versatility of its predecessor, Pro S is a self-sufficient fabrication workhorse.
• Improved usability & reliability
• Increased print accuracy
• Onboard printing assistance
• 55 micron XY resolution
User Friendly
Designed exclusively for dental professionals, Pro S is simple to learn and easy to teach thanks to its user-friendly design.
Bolt Optimized
Our fastest printer just got faster. Now Bolt Optimized to deliver more smiles per hour.
Fast and Versatile
Fabricate dental parts for all kinds of treatments with wide materials compatibility and industry-leading speed.
Onboard Intelligence
Pro S combines smart sensors with workflow context to make sure your 3D printing workflow operates efficiently.
Frequently bought together
ProCure 2 Automated Post-processing
$2,999.00
SprintRay Castable 2 - 1Kg
$225.00
SprintRay Die and Model 2 - Gray - 1Kg
$149.00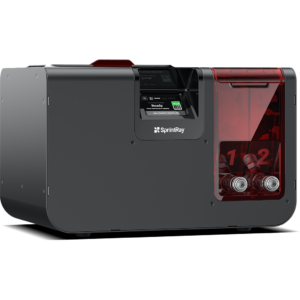 SprintRay Pro Wash/Dry
$2,525.00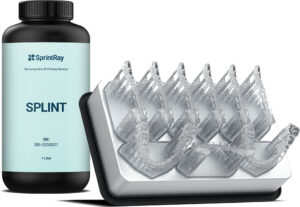 SprintRay Surgical Guide 2
$249.00